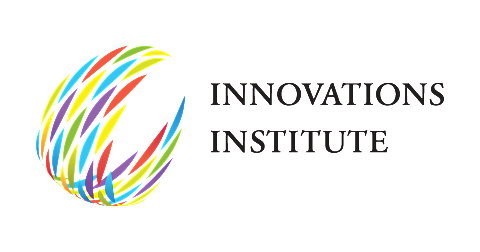 The Innovations Institute
The Innovations Institute
Founders
The Innovations Institute is a non-for-profit organization, which was founded on 4th of June, 2014. The idea of the founders was to promote the Innovations in Bulgaria focusing on social innovations.
The founders of the Institute are people with expertise in healthcare, economics, law, IT, education and training, strategic management, social science, sociology, marketing.
The organizations which are associated members of the Institute are: Patients' Organizations with You, CSR Association Bulgaria, Cluster for Development of PPP in Bulgaria, CSR Importers Cluster.
Objectives
The main objective of the Institute is to implement social innovations in Bulgaria in healthcare and education;
Improving the dialogue and partnership between public institutions, businesses and academic bodies to facilitate the innovations and improve the innovation capacity of the country;
Implementing innovative technological solutions in different sectors in social infrastructure and financing them via state budget, EU funded programs, donor organizations, public-private partnership projects.
Main Аctivities and Projects
Analysis of the socially significant diseases among roma community, based on the work of the mobile medical cabinets. Recommendations for better management, monitoring and control of these cabinets." – Program for NGO Support in Bulgaria EEA Granst 2009-2014
"Survey of the awareness of businesses and municipalities on Public-Private Partnership in Bulgaria 2015";
"Healthcare Academic Innovations Forum 2014" – in cooperation with Ministry of Healthcare and the Embassy of Netherlands.
" Responsibility for our health. The information is health'' – initiative for the World Health Day, 7th of April, 2015
"Analysis of Active Assisted Living Program's Projects and opportunities for implementation in Bulgaria. Recommendations for policy- makers" – City University, London, Cass Business School, April,2017
Survey of ICT and Outsourcing companies in Bulgaria, September 2018
Active Citizens in Europe advocate for Vaccination program participation – 7th of November 2018
For more Information, please contact the Innovations Institute: via e-mail: institute.innovations@gmail.com